Introduction:
Green bean soup is another one of our healthy dinner recipes. The ingredients have rich nutrition. It can remove "hot" from our body by Chinese traditional medicine principles. It can serve as a kind of side food for our dinner. Also, you can drink as a kind of tea if you don't want to eat the beans.
Time:  30 minutes                                              Serve:  1-3
Ingredients:
1/3 cup of Green Beans
1 tbt. Cryhttp://amzn.to/2id8lzstal Sugar
Direction:
Wash green beans to be clean and add 3 cups water, and pour it into a pot, add 1 tbs. crystal sugar, cover it with a lid.
Turn on stove with high heat until the water boil, then turn off the stove and let it sit for 20-30 minutes. Then turn on the stove again to boil it for about 5 minutes and turn off.
Let it sit about 3-10 minutes for serve.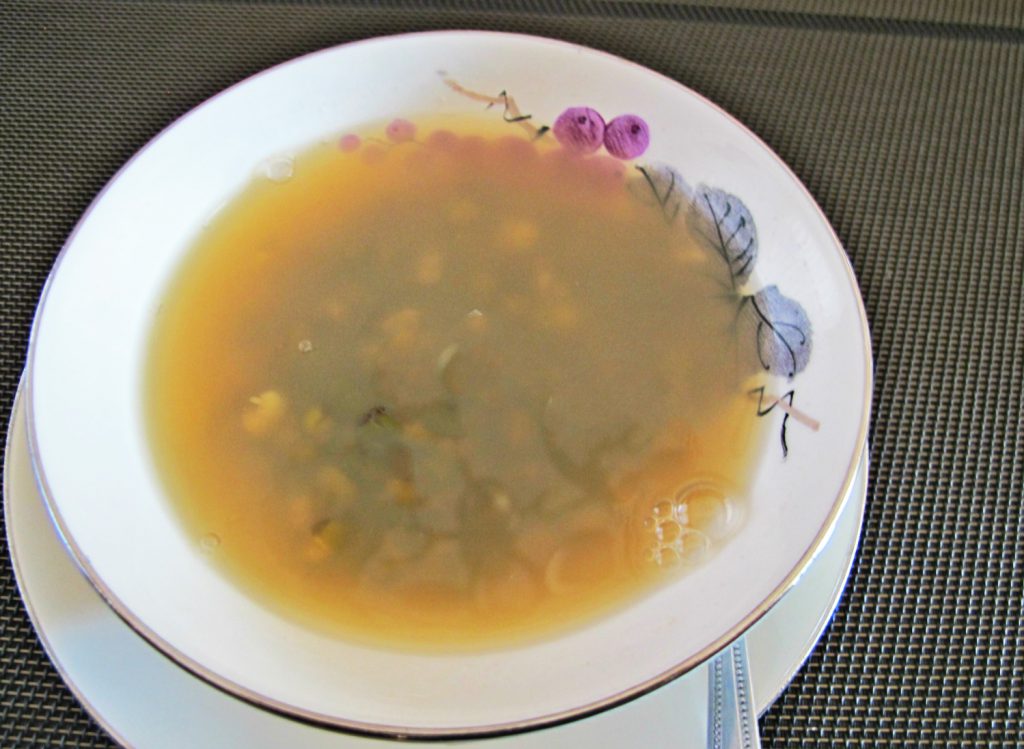 Tips:
Green bean tea need 1 more cup of water.
Green soup need 3 cup of water, and you can boil longer time with opening lid.
It serve as a kind of tea or soup.
"hot" mean inflammation by traditional Chinese medicine principles.
If you need green bean, you can click here, green bean.