Introduction:
Fried sweet potato noodles recipe is one of our healthy dinner recipes. Main ingredients are sweet potato noodles and sweet pepper with additional seasoning. It is super easy and healthy dinner recipe. Certainly, it is very delicious! Try it if you are looking for healthy dinner recipes or healthy vegetarian recipes.
Time: 15 minutes                           Serve:   2-3
Ingredients:
5 oz. sweet potato noodles
1 sweet pepper
1 dry hot pepper
2-3 scallion (green onion)
Seasoning ingredients:
1 tsp. salt,
1 tsp. black pepper,
1 tsp. brown sugar
3 slices of ginger,
2 tsp. soy sauce,
1 tsp. cooking wine
1/4 tsp star aniseed powder
Direction:
the main ingredients are as below: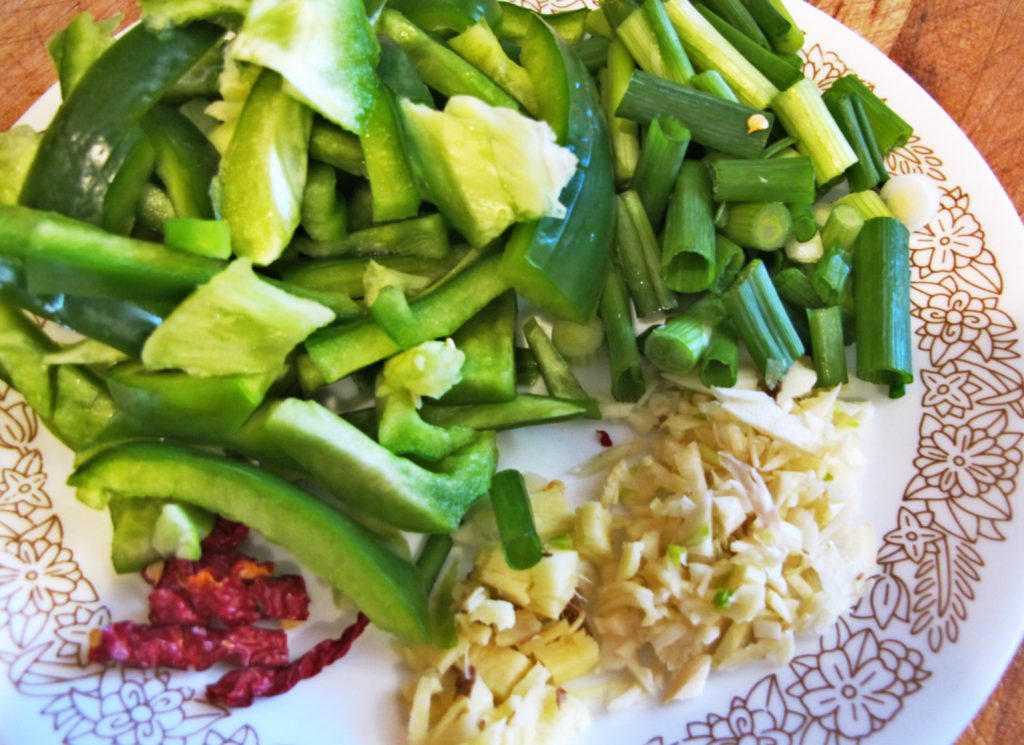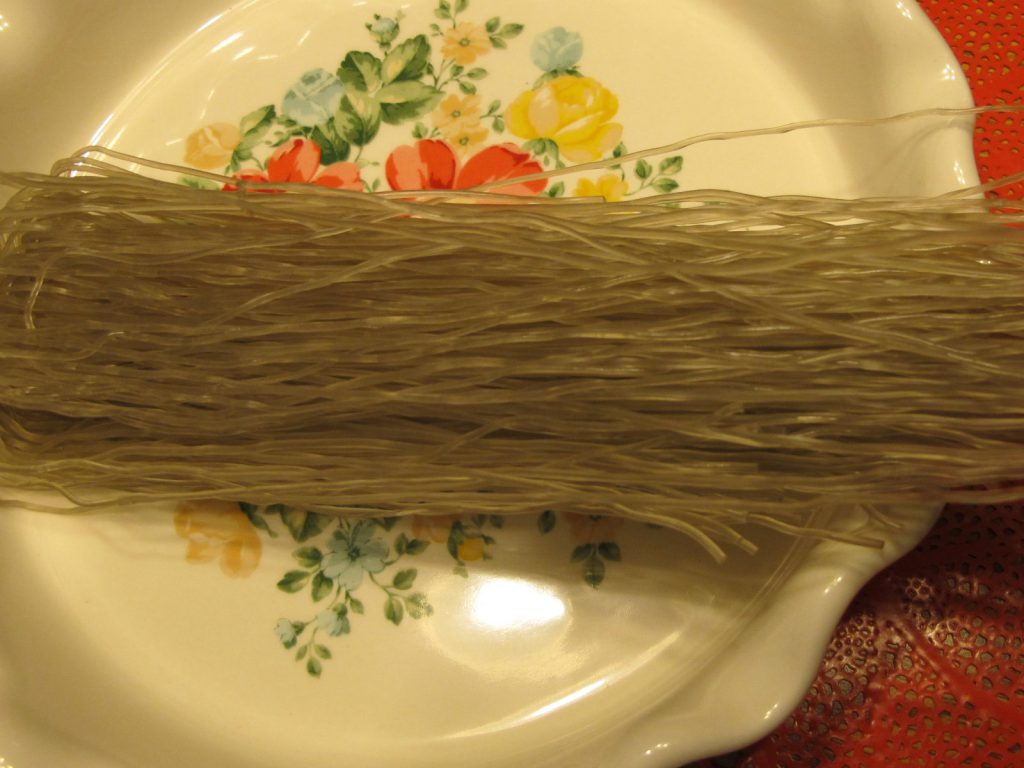 Put the dry sweet potato noodles into warm or hot water in a container for 5 minutes, let it soften a little.
Drain the water out from the container, and cut it into two or three parts by scissors.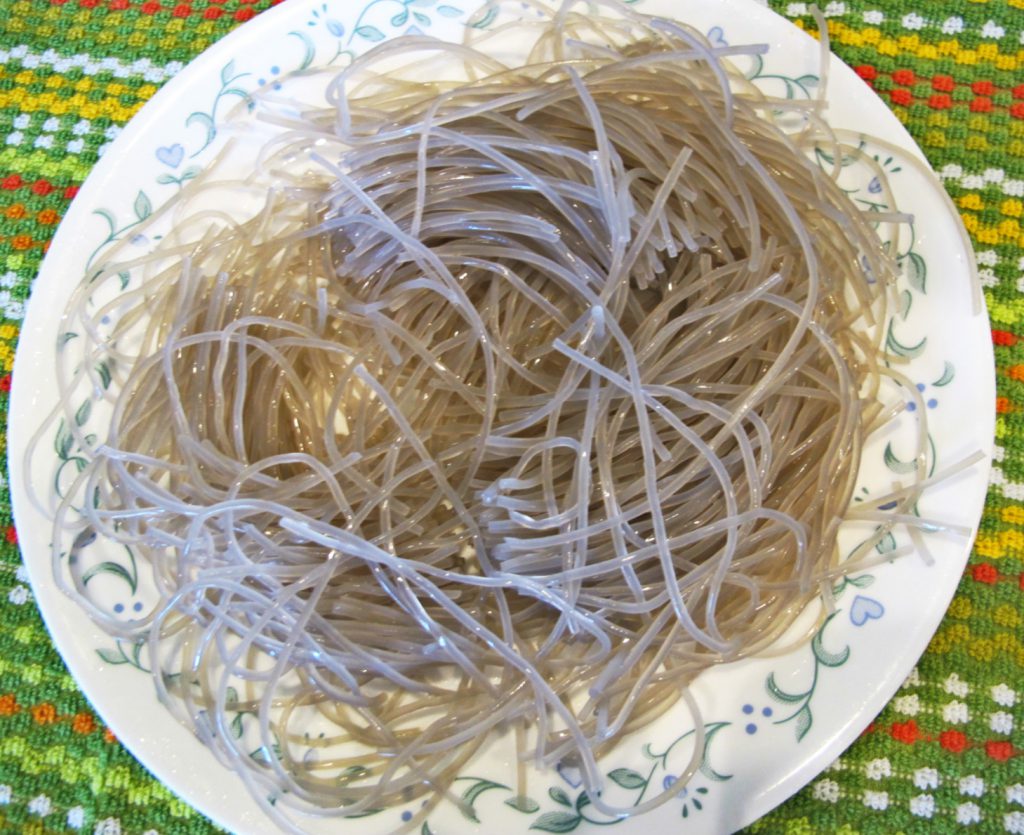 Put a pan on stove with medium heat, add 1 tbs. olive oil until medium hot; and then add garlic, ginger, hot pepper,stir fry for a half minute;
add sweet potato noodles into the pan and stir fry for about a minute; then add a half cup of water and stir it about 1-2 minutes, the sweet potato noodles will absorb the water.  Add soy sauce, add ½ tsp. of salt,1 tsp. pepper, 1 tsp. brown sugar, 1 tsp. cooking wine and soy sauce, mix them well; stir all of them to fry for about 1 minute.
Add ½ of salt mix with sweet pepper that it was cut earlier, stir about 1 minute.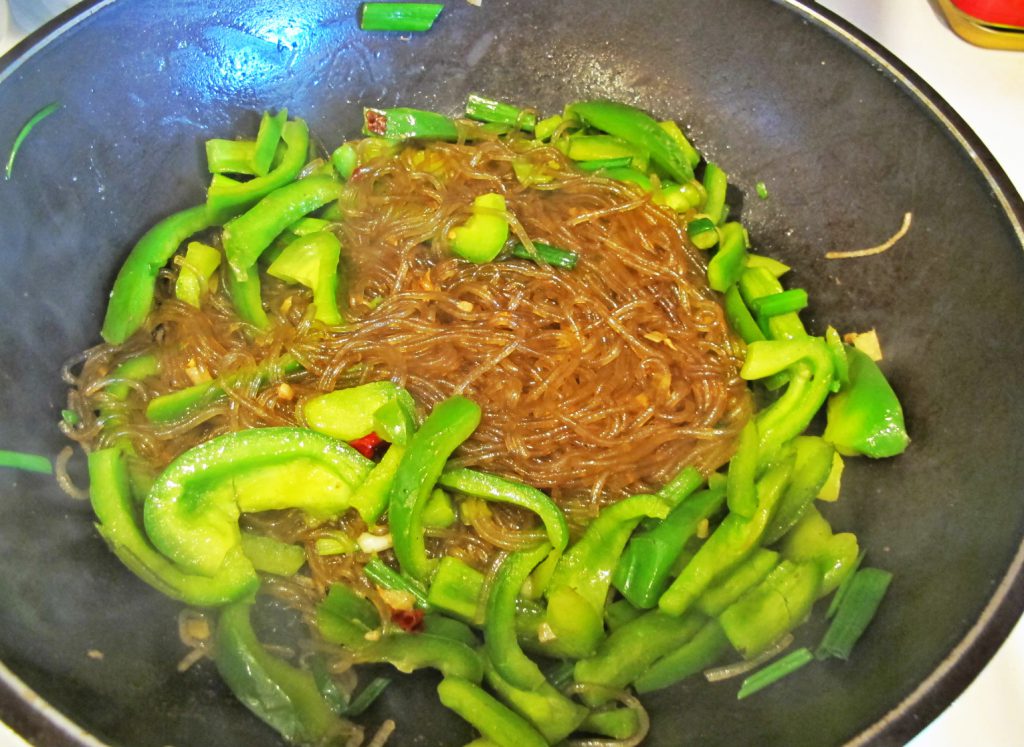 Add scallion for serve.
Tips:
This dish you can add pork or beef together.
It can eat with bread, buns, and noodles.
You want to know

sweet potato noodles, click here

.