Introduction
Water Fried Baozi (modified frying dumpling) are healthy recipes dinner, it is usually popular in middle of china, such like Beijing, XiAn, Luoyang, Tianjin. This cooking method need both of frying and boiling at same time. You can cook filler and dough at the same time, and also you can cook filler earlier at you free time.
1. Dough preparation (5 minutes+15 minutes)
Ingredients
½ lb. all-purpose flour powder
1 tbs. yeast
Direction:
put ½ lb. all-purpose flour powder  in a container,  Put a ½-1 cup of water to mix with 1 tbs. yeast, and add the flour powder in the container to be a dough, you may add a little water if the dough is hard, cover it and stand by for 10-15 minutes until raises.
2. Filler preparation
Refer Fired Ground Pork with Zucchinis                15 minutes,   If you can prepare earlier, it will save time.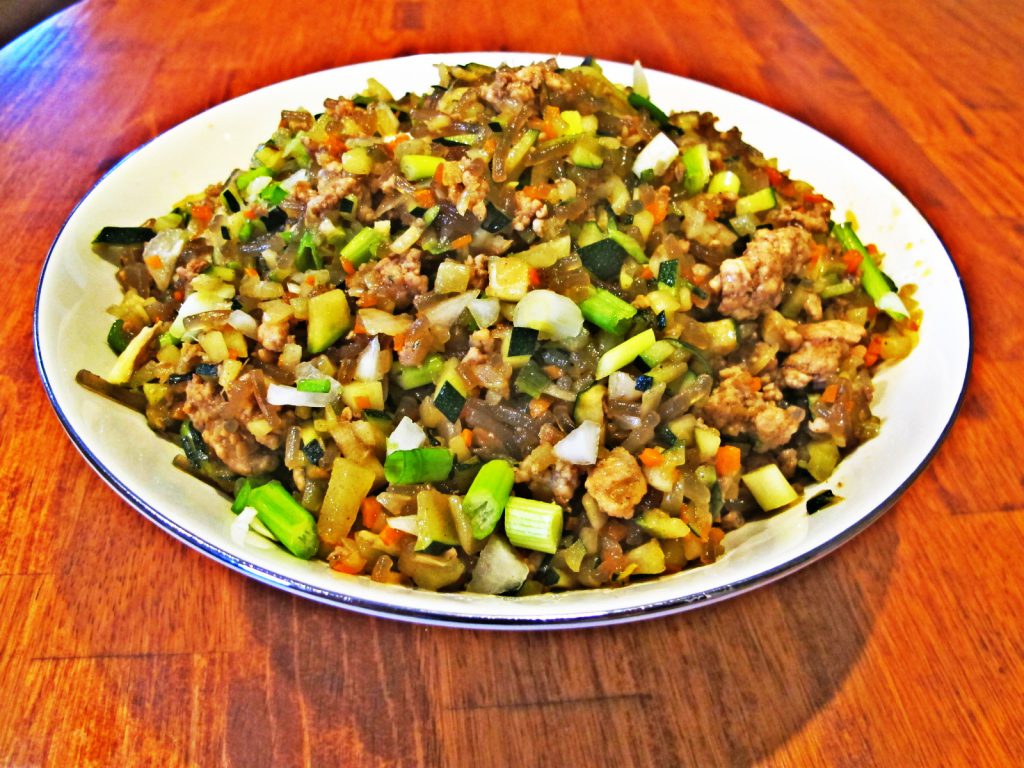 3. Make Raw Baozi Direction (10 minutes)
Roll the dough for a few time and cut to see if it raise
Roll the dough to a long cylinder, and cut the dough to 20 to 24 or use half of the dough, cut to 10-12.
Use rolling pin

to roll

dough pieces to round and flat shape.
Take a dough into your hand and put a spoon full of filler on the dough, Pinch it around (

see video

)
4. Cooking water baozi Direction (6-8 minutes)
Mixed flour water: Mix 1 tbs. flour power with 3/4 cup of water, stand by for using.
Put pan on high heat, put a tbs. olive oil, and put raw baozi in the pan, to be sure need some spaces between each of them.
Pour the No.1 mixed flour water into the pan and cover with a lid for 5-6 minutes.
check it until the water in the pan was dry.
Turn over the baozi and fry 1-2 minutes.
Take out the baozi for serve.