Introduction
Eggplant with chicken is a kind of Easy Healthy Dinner Recipes. This is balance diet with rich protein, and multivitamins. It is very tasty and healthy.
Time 15 minutes                                                                         Serve 2
Ingredients:
Main meat and vegetables:
½ lb. Chicken breast
½ of eggplant
2 small sweet peppers
3 hot peppers
A few thin slices of ginger and 2-3 cloves of garlic.
Seasoning ingredients:
Star Anise
Prickly ash seeds
¼ tsp.ground cumin power,
¼ tsp. black paper,
1 tbs. cooking wine
½ tbs. of brown sugar,
1 tbs. of soy sauce,
¼ tsp. of salt,
2-3 tbs. of olive oil.
Preparation:
Wash the vegetables and chicken.
Cut the eggplant into ½ inch square cube pieces.Cut the chicken breast into ½ inch square cube pieces and put in a container,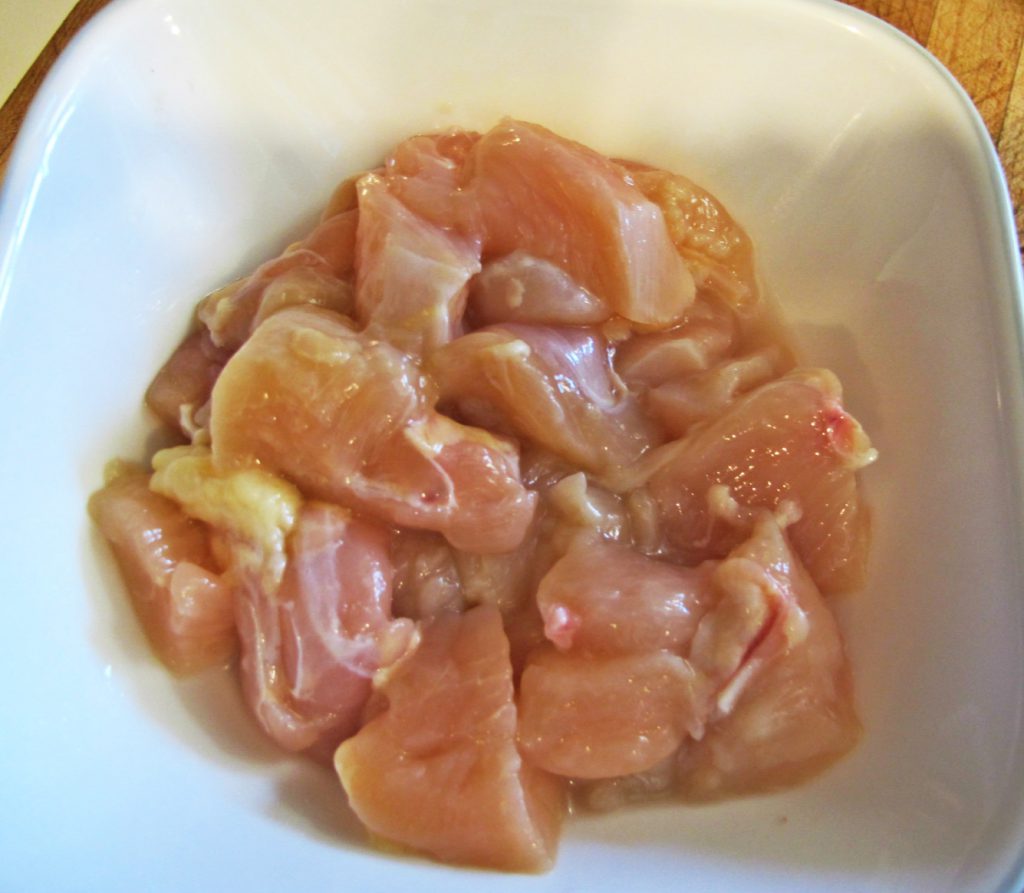 add all of the ingredients into it, mixed them and keep for 3-5 minutes.
Direction:
Put a wok on the stove with medium heat, add 2 tbs. olive oil until 80% heat, and add ginger into the wok and stir it till you smell it.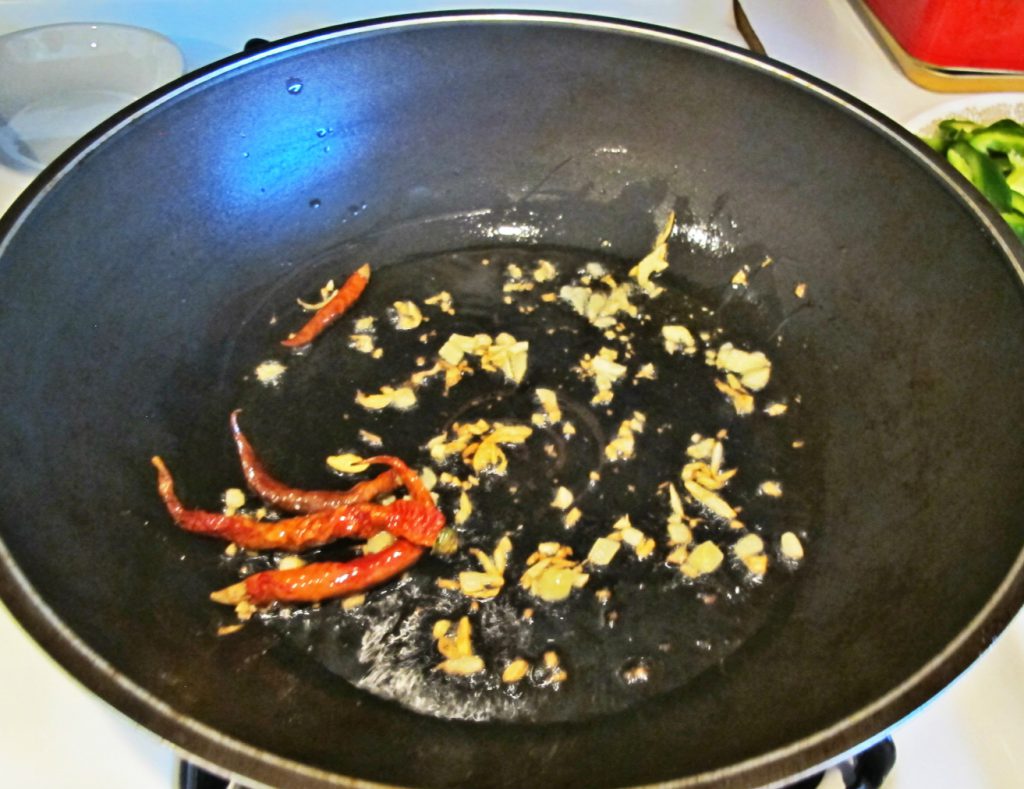 Add the chicken into the wok stir it until the chicken changes color to white or slightly brown.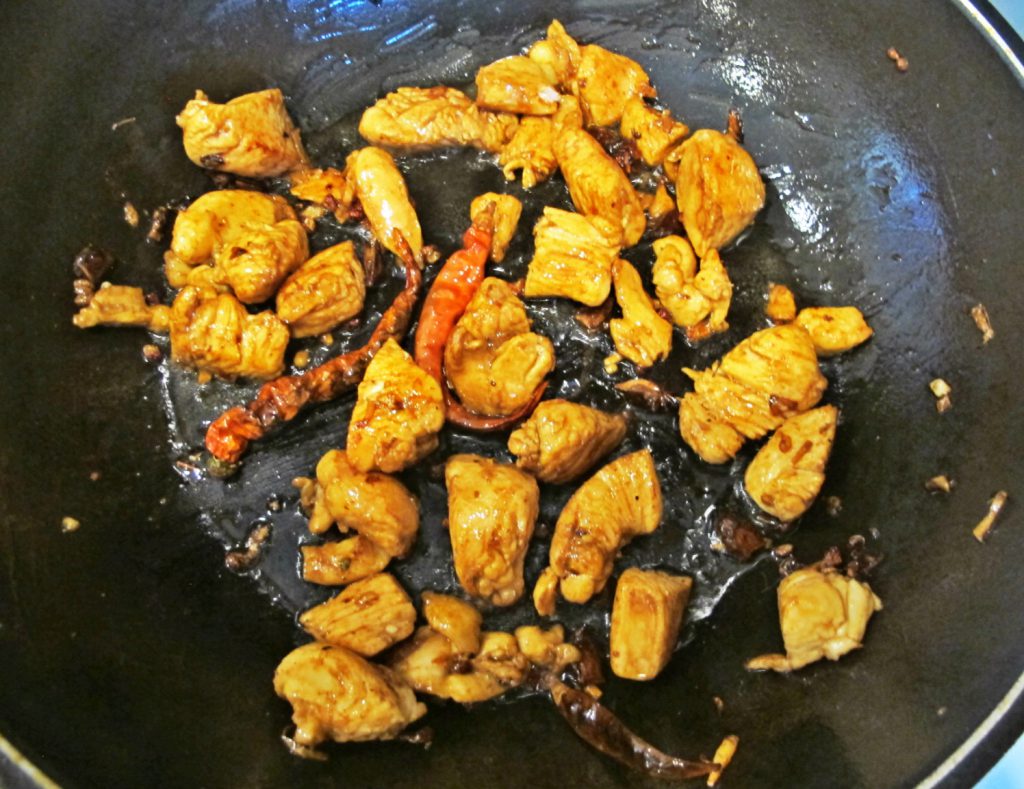 Keep the chicken one side of the wok, and add eggplant in another side of the wok, stir it until soft, then mix and stir all of them in the wok for 2-3 minutes.
Add the sweet peppers stir them for half minute, and add green onion into the wok, mix and pour to a plate immediately.
Serve with white rice or something like bread, noodle or buns.