Introduction:
Scallion Pancakes is one of the quick easy recipes dinner. This is a kind of popular delicious food in the world. Scallion pancakes can make by many ways. Such as, scallion pancake by cooking without yeast or with yeast. Here, I introduce one way to cook by using flour, scallion oil mainly without adding yeast.  You can eat with vegetables, meat together as your dinner, and, you can have it with your breakfast, too.
Time: 30 minutes            Serve:  3-6
Ingredients:
3 cups (16 oz.) of flour
5-6 Scallions (green onion)
5-6 tbsp. Olive oil
1 tsp. salt.
Direction:
Use 1 lb. flour and warm water to make a dough: Put the 3 cups flour, around 1 pound into a container, add warm water 1 cup slowly while stir it to one direction with a whip, or chopsticks or mixer. Then use hand to make it to a dough, cover with plastic wrap, and let it sit there for about 20 minutes.
Cut the 5-6 scallions (green onions) to pieces and put into a container, add 2 tbsp. oil and 1 tsp. salt, then mix it.
Take the dough out from the container, and roll them, cut to two parts.
Take one part of the dough, and roll it to thin slices,
put scallions, oil and salt on.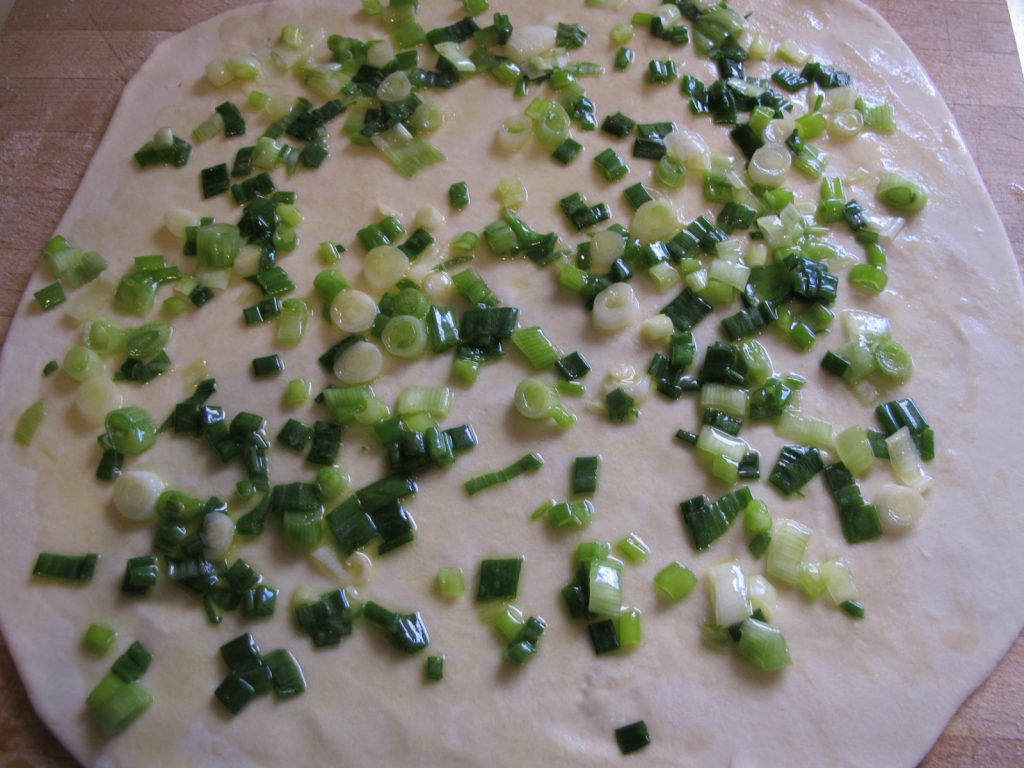 6. and roll up from the bottom up,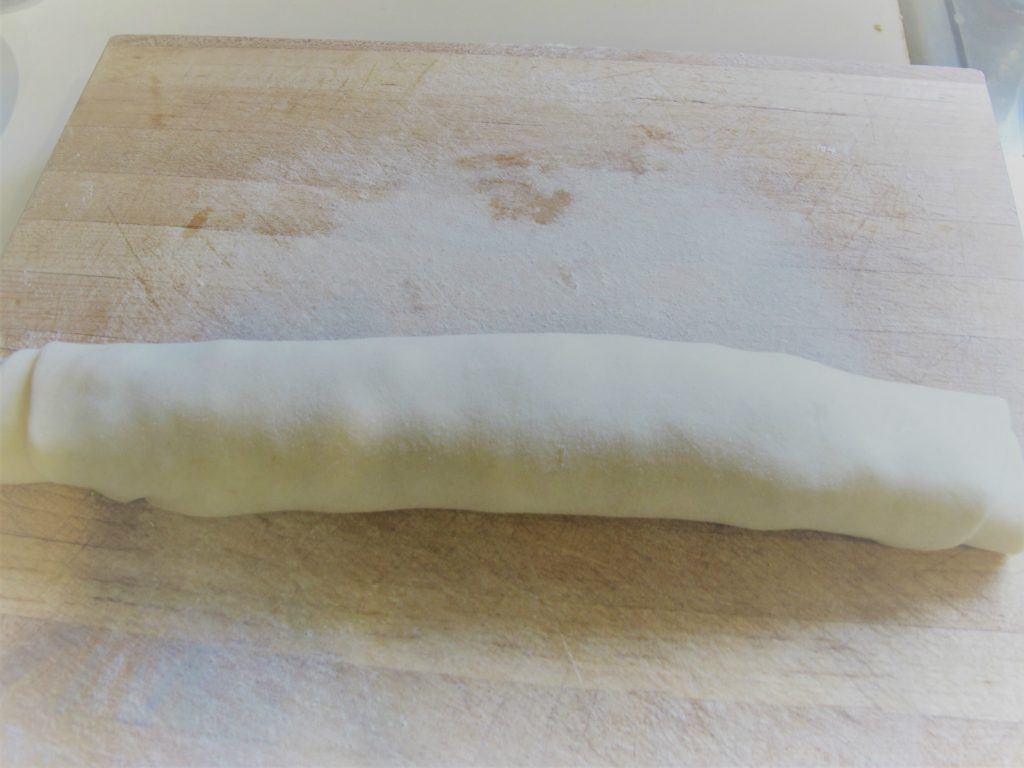 7. then right to left cut to 6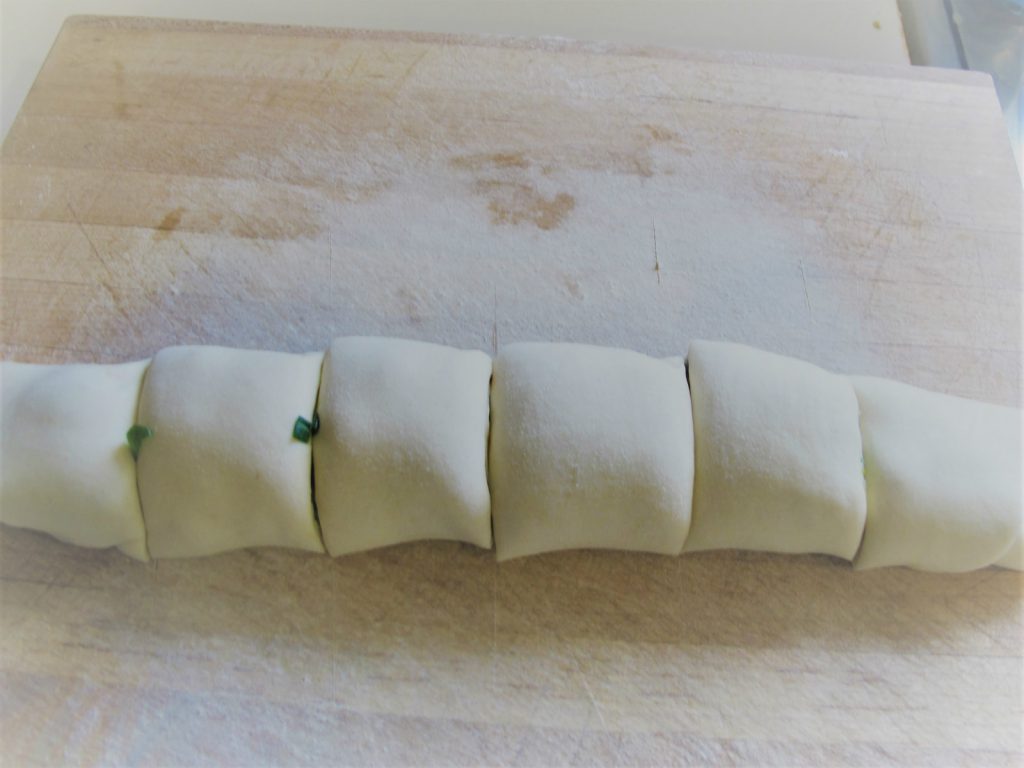 8. Let each of them stand and pat them with hand.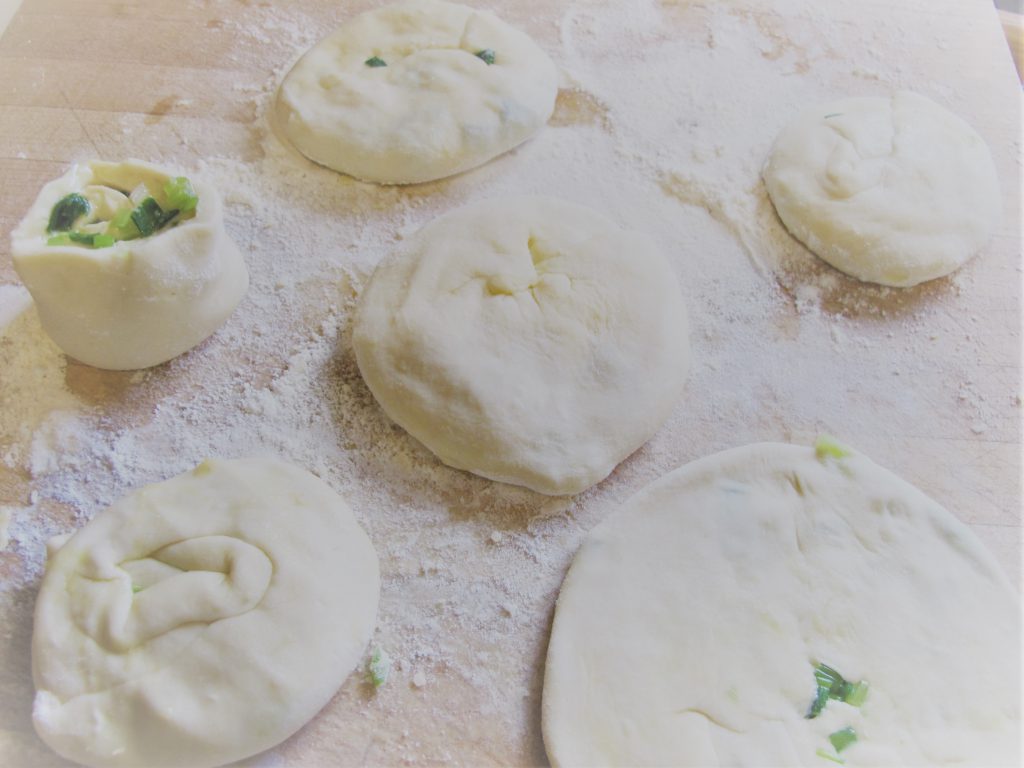 9. Take every two of them together and roll them to one raw scallion pancake. There are are three in total now.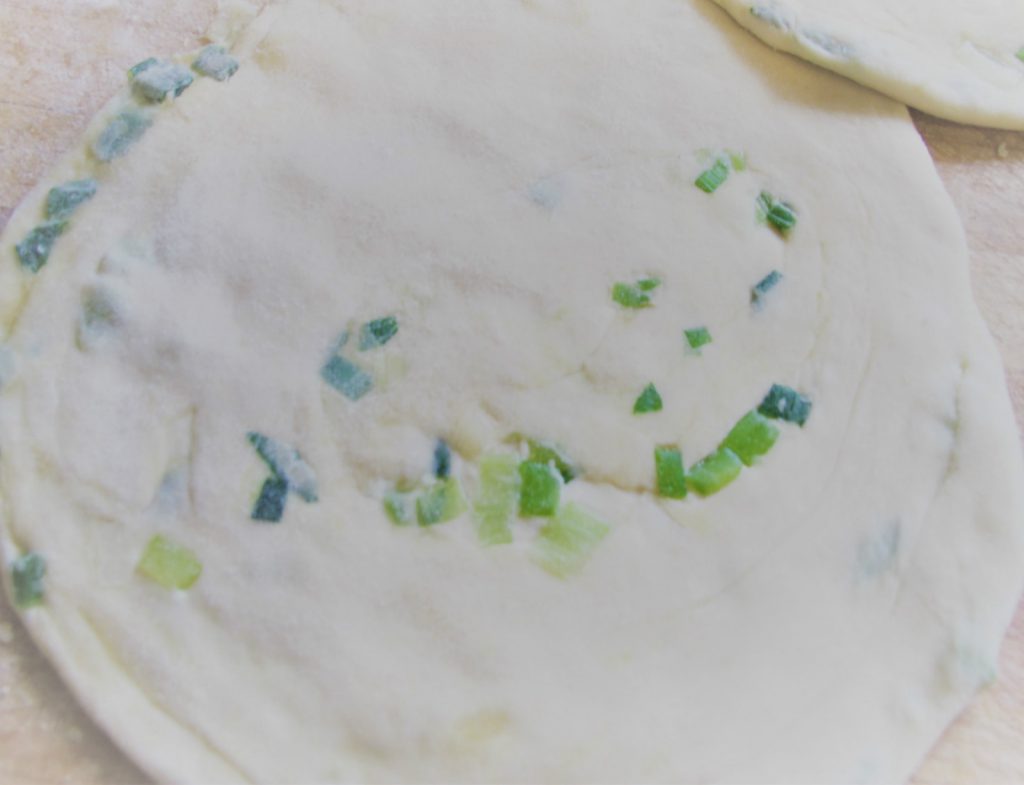 10. Take the other part of the dough in the container, make another three raw scallion pancake as same way. There are 6 raw pancakes in total now.
11. Put pan as medium heat. Put 1/2 tbsp. olive oil in the pan, put a raw pancake in to cook around 1 minutes, and turn over, and cook both sides to golden brown.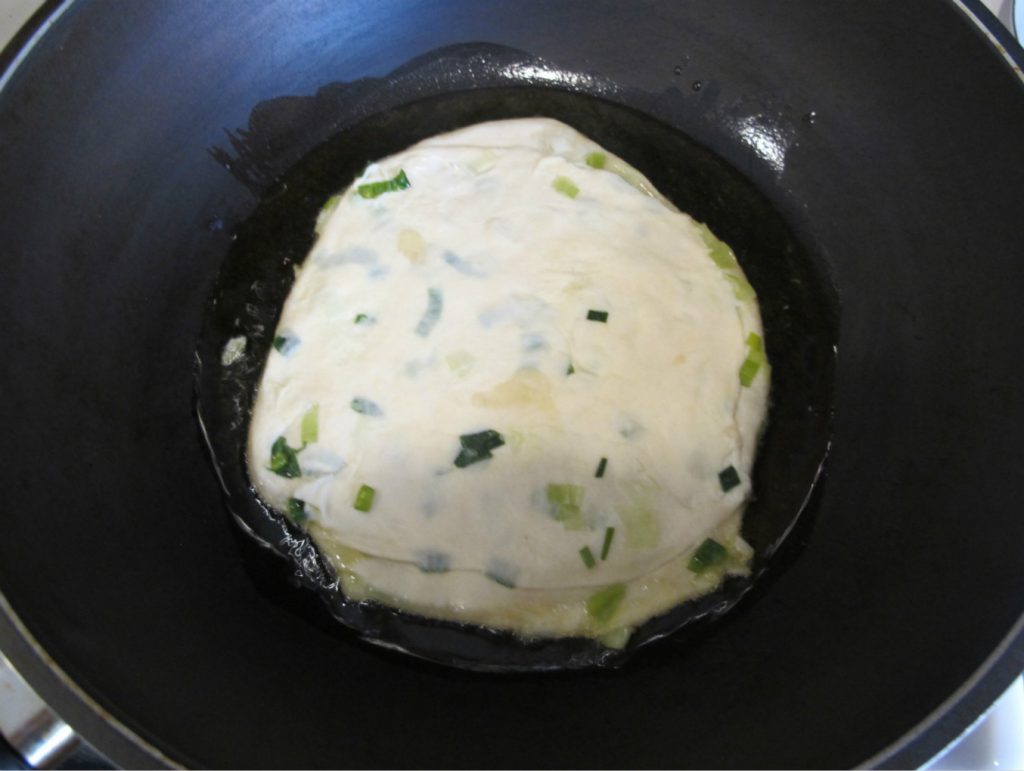 12. Cooked scallion pancakes for serve.